MBA Chaiwala, who rose to prominence for his entrepreneurial success story, has been accused of defrauding a group of young people who claim he took lakhs of rupees from them for franchisee but failed to deliver on his promises.
The group filed a complaint with the Lasudia police station, and DCP Suraj Verma ordered an investigation.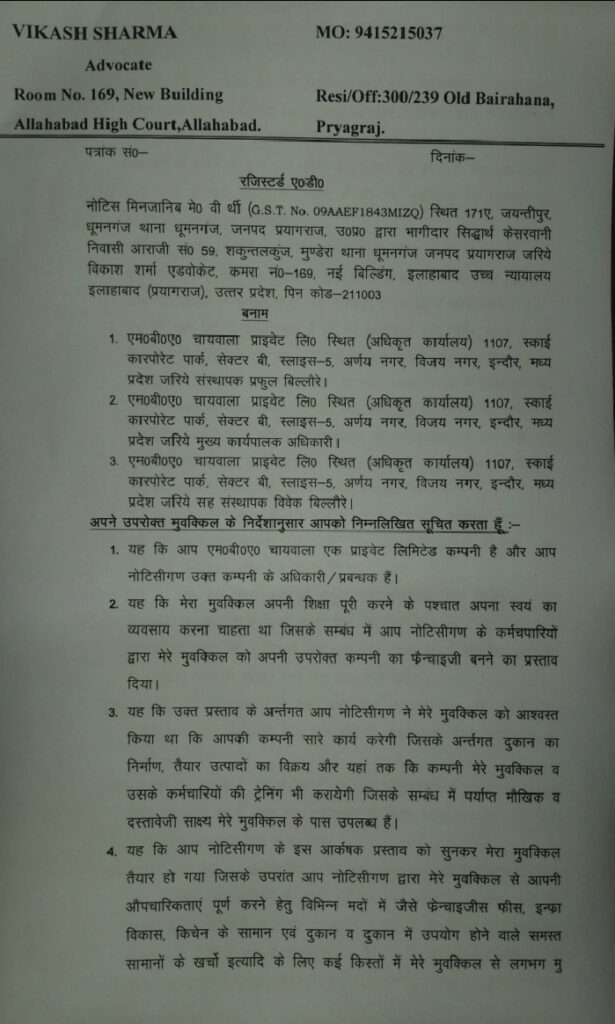 MBA Chai Wala is a tea chain that was founded by Prafull Billore in Ahmedabad, India. The name "MBA" in MBA Chai Wala stands for Mr. Billore Ahmedabad. The brand offers a variety of tea flavors and snacks like Maska Bun, which has made it popular among the masses.On Monday, Ashish Tiwari arrived at Lasudia Police Station with the complainants, who claimed that MBA Chaiwala's director Prafulla Billaure took Rs 10 lakh from each of them in exchange for a franchise and promised to set up the business and guarantee a daily income of at least Rs 10,000.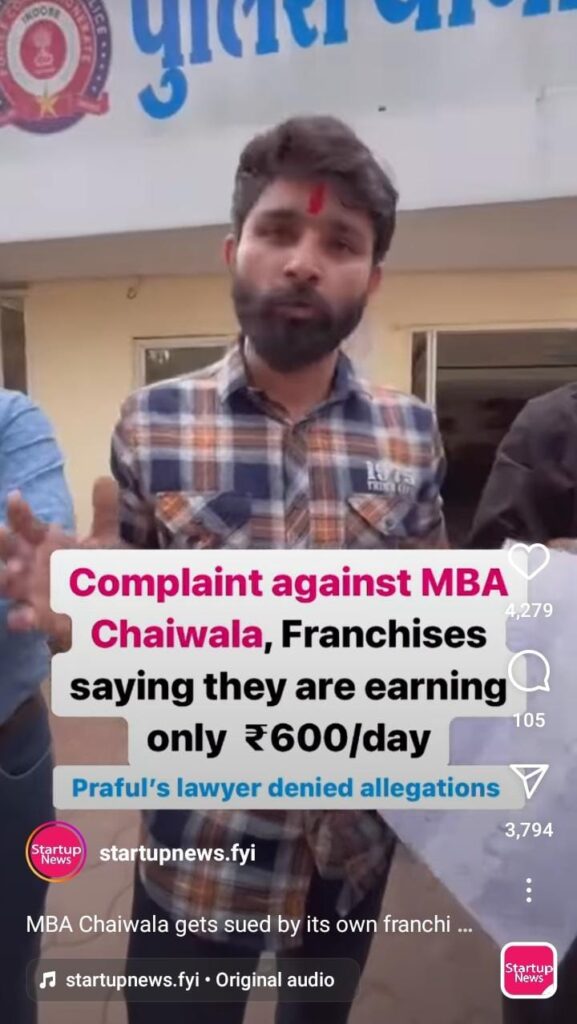 However, they claim that none of this has occurred, and that they are now in debt as a result of the loans they took to open the shops. Billaur's lawyer denied the allegations, claiming that everything was done in accordance with the contract. The investigation is ongoing, and if any fraudulent activity is discovered, action will be taken.