Binance, one of the world's largest cryptocurrency exchanges, has announced that it will temporarily suspend spot trading on its platform. The suspension will take effect immediately and is expected to last for up to 12 hours, according to a statement from the company.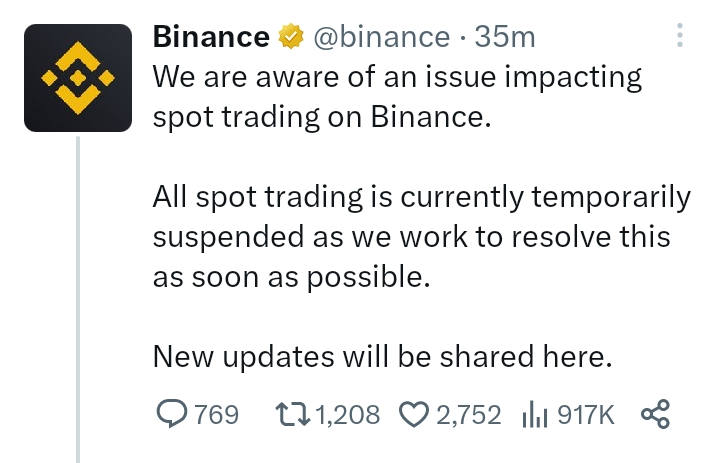 Binance has not provided any details on the reason for the suspension, but has said that it is "performing a system maintenance." The company has also stated that other services on its platform, such as futures trading, options trading, and withdrawals, will not be affected.
This is not the first time that Binance has experienced technical issues. In May 2021, the company faced a series of outages and disruptions that caused some users to lose money. The company has since made several improvements to its infrastructure to prevent similar incidents from happening in the future.
Binance is one of the most popular cryptocurrency exchanges in the world, with millions of users around the globe. The temporary suspension of spot trading is likely to cause some inconvenience to traders, but it is unclear at this time how significant the impact will be.