Real Time Angel Fund in association with Etherea Coworking has announced to organize fourth edition of Talktail at Noida on Tuesday, 25th April, 2023. This event is being organized to help Startups in their growth, bringing speakers from different backgrounds at a single platform to share their tried and tested footsteps so that they may help becoming way forwarding foot marks.
Talktail 4.0 will be hosting panel discussions on theme of Funding Winter. Topics will be including:
Role of Investors and Mentors in Funding Winter.
Working with a lean team in a Funding Winter scenario.
Event will be starting from a welcome note by Mr. Nitin Gupta (Founder, Etherea Co-working Space) and then following panelists will grace it by sharing their experiences.
Mr. Dhianu Das (Founder – Agility Ventures), Mr. Prateek Nijhawan (Managing Partner – SailThru Ventures), Mr. Sanyam Dhingra( DGM – AIC BIMTECH), Ms Neiharika Rajiv (Partner – Encubay Angel Network) & Mr. Vijay Vir Singh (Vice President – Funding & Incubation Amity Innovation Incubator) will be part of first panel discussion. They all will give their insights on the role of investors and mentors to help the startups in the funding winter.
Panel 2 will be followed by eminent personalities like Mr. Anil Sethi (Founder & CEO – Bridging The Gap, India & Chief Talent Transformer -Evoloshen, Sweden), Ms Varija Bajaj (Founder – Varija Lifestyles (Lela, Office & You), Varija Home, Varija Life ), Mr. Ashish Khare (Founder and CEO – MentorKart) and it will be moderated by Ms. Stuti Changle (Best Selling Author).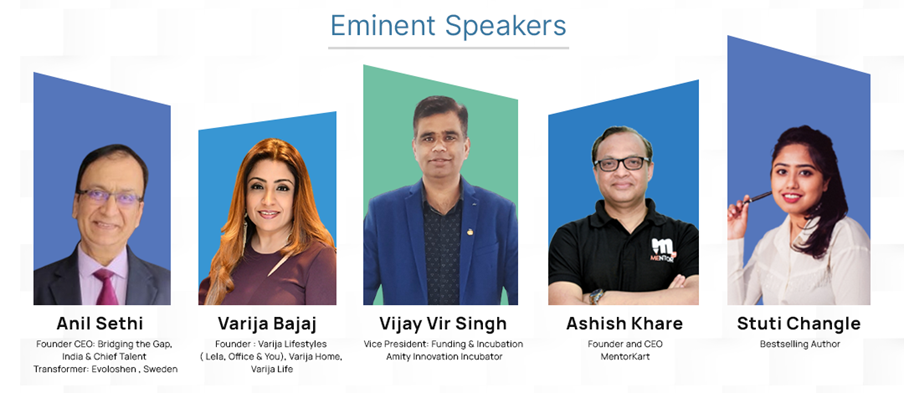 The event will be followed by High Tea. The event is best opportunity for startup founders to interact with startup experts. Few slots are available at bit.ly/talktail4

"We are delighted to host this Talktail 4.0 in collaboration with Realtime Angel Fund (RTAF) where renowned Industry leaders and Established Entrepreneurs are going to share their insights and thoughts about the market and entrepreneurial journey. Etherea Co-working is always ready to help and support the budding Entrepreneurs in various manner", said Mr. Nitin Gupta, founder and CEO of Etherea Co-working Space.
"The purpose of the panel discussions is to provide guidance to Startup founders, budding entrepreneurs in the current scenario so called Funding Winter", said Mr. Amit Singal, General Partner, Real Time Angel Fund